Whether you are shopping for your first home or looking to move, you're going to eventually need to obtain homeowners insurance before you can close on your new house. However, there's a lot more to homeowners insurance when buying a new home than most people realize. There are different coverage options, escrow to deal with, and many companies to choose from. Because of this, many people ask themselves, "How does getting homeowners insurance work when buying a new home?" 
When it comes to insurance for new homeowners, Your Good Insurance Agency has all the answers you need. In fact, we've compiled this guide just for you!
How Does Getting Homeowners Insurance Work When Buying a New Home?
If you're getting ready to buy a home for the first time, you may not understand exactly what's involved with homeowners insurance. Although this type of insurance is similar to car insurance and renters insurance policies in the sense that it protects your assets, there are lots of additional details involved in most homeowners policies. There are different types of coverage based on the specific perils your home encounters, and there are add-on policies you may need. 

What's more, there are typically specific mortgage lender requirements for homeowners insurance, escrow to deal with, and subtle differences between policies you may not even realize if you don't ask the right questions.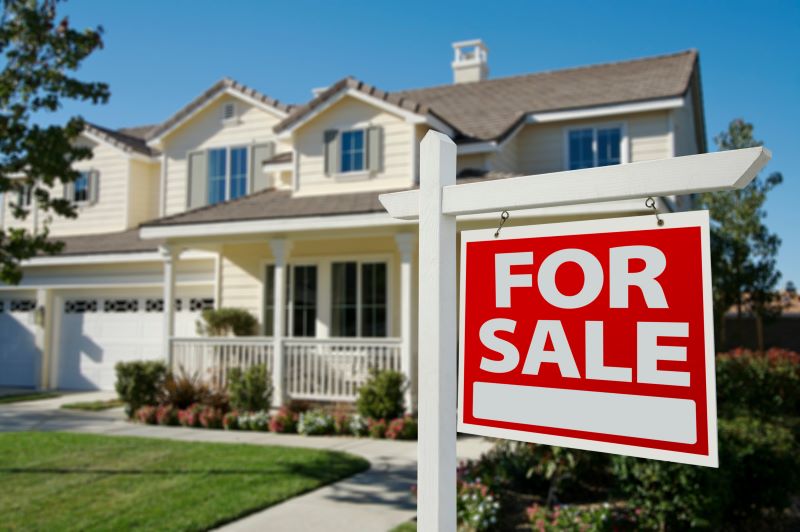 Lender Requirements for Homeowners Insurance
Believe it or not, homeowners insurance isn't required by law. However, your lender can require insurance as part of the terms of your mortgage agreement since they technically own a portion of your property until you completely pay it off. 
Mortgage lender requirements for homeowners insurance can vary based on the conditions of your loan. In most cases, the exact requirements will depend on your down payment, the value of your home, how much you financed, and where your home is located. 
Most lenders will want the home insured for the full replacement cost of the home so that its value is protected even in the event of a total loss. This is especially true for mortgages worth 80 percent or more of the total purchase (meaning your down payment was 20 percent or less). This number may be different from the purchase price of the home or the valuation you received during the pre-purchase appraisal. 
In addition to minimum coverage amounts, there may be additional requirements from your lender. They may require you to carry certain add-on policies like wildfire insurance or set limits for deductibles. If you are purchasing the home as rental property, you may also need additional landlord insurance or other coverage beyond a standard homeowners policy. Your lender will outline all of these additional requirements for you ahead of time so you can find the best policy based on your needs.
Because your lender also has a financial stake in your new home, they may also require a return on their investment in the case of a total loss on your home. For this reason, you will more than likely need to list the lender as a loss payee on your homeowners insurance when buying a new home.
When to Buy Homeowners Insurance Before Closing
Most mortgage lender requirements for homeowners insurance dictate that you must present proof of insurance before your closing date. Some lenders will require this just a few days before closing, while others may request it a few weeks ahead of time. 
So, if you're still asking yourself, "How soon before closing should I get homeowners insurance?" – In most standard home buying situations, you will want to start shopping for insurance around one month before your closing date. This will give you time to go through all the questions to ask when buying homeowners insurance and let you compare policies before obtaining one. 
Read More: 6 Ways to Get the Lowest Cost Homeowners Insurance
Once you select an insurance provider, you will receive an insurance binder or other temporary proof of insurance to share with your lender. In many instances, lenders will opt to roll your insurance premium costs into your monthly mortgage payments through a process called escrow (which you can read more about in the next section). Even if you are not required to make insurance payments through escrow, you may still be required to pay your entire first year of coverage upfront before your official closing date. However, paying annual premiums is generally cheaper than making monthly installment payments.
How Does Homeowners Insurance Escrow Work?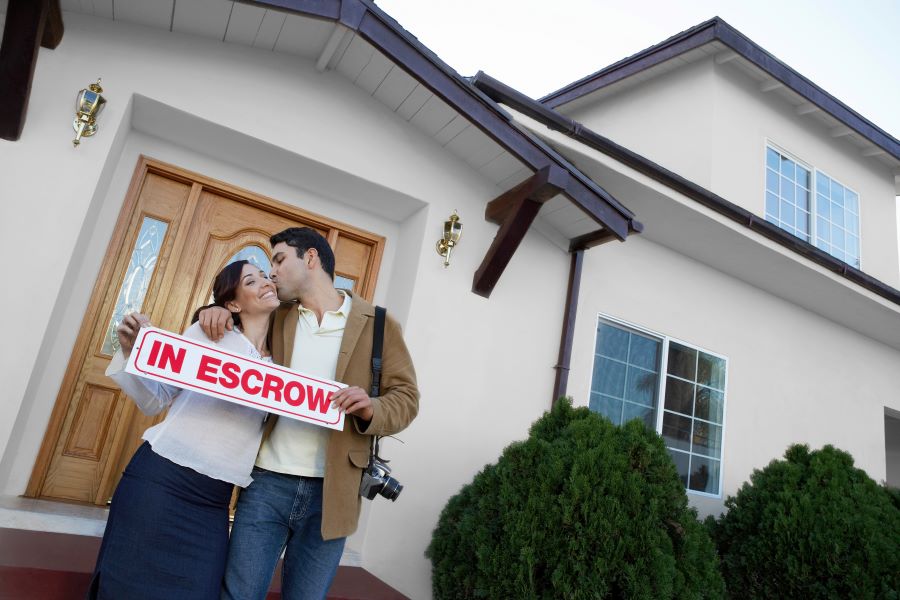 Escrow allows new homeowners to roll payments for expenses like homeowners insurance and property taxes into monthly mortgage payments. Then, these payments are dispersed to the respective agencies and paid on time. So, instead of paying your entire year of premiums up front, you pay it in monthly installments along with your actual mortgage payments. Then, the lender sets aside these payments in a separate account where your insurance company can then draft the payments.
In many cases, escrow will be required unless you contribute at least 20 percent towards a downpayment for your new home. You can ask specifics about mortgage lender requirements homeowners insurance and how the escrow payments will be dispersed if you'd like.
Sometimes, property taxes and private mortgage insurance (PMI) are also added to these monthly payments. This makes it easier for you as the homeowner to pay a portion of these expenses each month and ensures that you never miss either payment since your insurance company and lender manage the account.
Can you switch homeowners insurance when in escrow?
In addition to asking how homeowners insurance escrow works, you may also want to know if you can switch homeowners insurance while in escrow. In most cases, you can switch insurance at any time, but may need 30 days to do this. Luckily, Your Good Insurance Agency makes switching over easy by connecting directly with your loan officer and getting your payments from escrow with very little paperwork needed on your part.
Questions to Ask When Buying Homeowners Insurance
Even if you understand homeowners insurance when buying a new home, there are still questions to ask when buying homeowners insurance. Asking these questions will help you make sure you're getting the best possible coverage you can. If you aren't sure where to start, you can use these questions as a guide.
1. What perils are covered in my homeowners' policy?
It is important to know what events are and are not covered as you select an insurance policy for your home. Most of the time, policies cover damage from lightning, hail, wind, smoke, vandalism and burglary. However, you will want to clarify exact coverages and amounts, as these can vary based on the policy you select.
If you are insuring a condominium or townhouse, you will also want to check what is and is not covered since condo insurance typically offers slightly different coverage than a standard homeowners insurance policy.
2. Do I need separate coverage for earthquakes, wildfires, or flooding?
Unfortunately, some perils are not covered under standard insurance policies Therefore, one of the questions to ask when buying homeowners insurance is what you need to do for coverage against earthquakes, wildfires, and flooding. Sometimes, companies will offer add-on policies so you are covered.
3. What type of liability coverage do I need?
In addition to coverage for your dwelling and possessions, you will want to know what type of liability coverage you're getting when to buy homeowners insurance before closing. It's important to know what coverage amounts you have in case of an accident that results in injury or property damage to people who visit your home. These limits can typically be adjusted, but you'll want to ask about them.
Liability coverage can be especially important if you are purchasing this home as a vacation rental property. Most standard insurance policies are not written to cover these unique circumstances, but Your Good Insurance Agency does offer options for vacation property insurance in addition to standard homeowners policies.
Read More: What kind of insurance do you need for an AirBNB or VRBO rental?
4. Are there different deductibles based on the peril?
Not everyone realizes that deductibles can vary greatly between companies and even perils on the same policy. However, you always need to check about these deductible amounts for your homeowners insurance when buying a new home. In many cases, you can compare deductibles between different companies to find the best option.
5. Are other items on my property covered?
If you have other buildings on your property such as a shed or a swimming pool, you will also want to determine if these "extras" are covered in the homeowners' policy you are considering. Similarly, if you own any possessions that exceed standard replacement costs, you will want to verify that these items are covered on your policy or whether you need additional coverage. Some items may include professional grade musical instruments, certain outdoor equipment, and jewelry.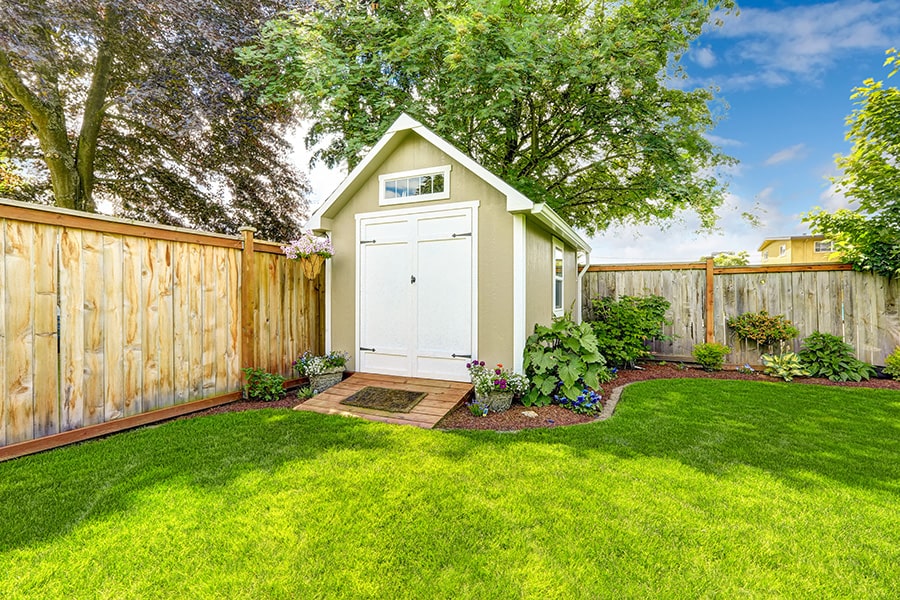 6. Is additional living expenses coverage included?
If your home is damaged or uninhabitable, you may need to temporarily live elsewhere while repairs are made or your home is rebuilt. This can quickly become expensive, which is why many people look for homeowners insurance that includes coverage for additional living expenses (ALE). Before selecting a policy, ask if additional living expenses are included, and if so, what the daily coverage limits are.
7. What discounts am I eligible for?
Although it's important to understand how to get homeowners insurance before buying a home and get all the coverage you need, saving money is also nice. For this reason, you'll want to ask about the discounts you might be eligible for to save some money. 
8. How soon before closing should I get homeowners insurance?
Although your lender may have a set date you need insurance, the company that provides your homeowners' insurance may also have a recommendation on your start date. Even more so, Your Good Insurance Agency will remain in close contact with your mortgage lender to verify the coverage amounts you are required to maintain and make sure your coverage start date aligns with your lender's requirements.
Let Your Good Insurance Agency Help You Insure Your New Home
Figuring out how to get homeowners insurance before buying a home isn't always as easy as it seems. There are lots of questions to ask and red tape to walk through.  Unfortunately, not all insurance companies specialize in this unique type of insurance — but Your Good Insurance Agency does. 
When you choose Your Good Insurance to insure your new home, we'll take care of everything. We coordinate directly with your loan officer, work out the requirements to receive payment from escrow, and work closely with your bank for payment each year at renewal. Since we specialize in homeowners insurance for those buying a new home, we also understand the ins and outs of lender requirements for homeowners insurance and can help you make sure you have all of the coverage you need before your closing date. With us, there's no more worrying about how does homeowners insurance escrow work or whether you're getting the coverage you desire for the best possible price. 
If you're unsure how to get homeowners insurance before buying a home, give Your Good Insurance Agency a call — we'd love to help you insure your new home.
As a broker we will price this with up to 30 carriers to get you the absolute best price.
About Your Good Insurance Agency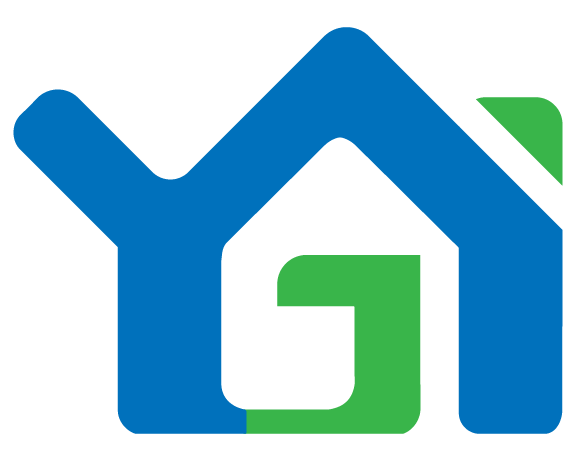 Based in San Diego, California, Your Good Insurance Agency was started in 2008 with the goal of helping people find high quality insurance at a reasonable price.
We work with over 30 carriers to help you get the best rate with good coverage options. We specializes in personal lines insurance with an emphasis on homes, dwellings (rental properties), and autos. We also help investors with property flip Insurance.
Most of our clientele resides in California however we are also licensed in Utah, Nevada, & Arizona.