Although we never want to imagine the worst case scenario when it comes to losing our homes due to perils like severe storms or wildfires, the reality is that these disasters do happen. This is why homeowners insurance exists — to give families peace of mind. 
When you live in a high-risk area for wildfires like California, wildfire insurance becomes even more of a necessity. Unfortunately, California wildfire insurance isn't as clear cut and easy to understand as it should be, but we're here to help you figure it out.

Are Homes Destroyed by Wildfires Covered by Insurance?
Wildfires are an unavoidable peril that homeowners may face. For this reason, most homeowners policies do include coverage for fire and smoke damage, including instances where this damage is caused by a wildfire. However, there are instances where this is not the case or times when only certain parts of your home are covered. Therefore, it's important to understand the finer details about how wildfire area home insurance works, especially if you live in a higher area of brush risk.
Wildfire Coverage Within Standard Homeowners Policies
Typically, your homeowner's insurance policy provides dwelling coverage and personal property coverage. In other words, standard homeowners insurance policies cover the costs of rebuilding or repairing your home after a fire, plus provide you with the necessary funds to replace belongings lost or damaged by the fire. Additionally, some policies include coverage for "additional living expenses" like a hotel stay and restaurant bills for a set amount of time while your home is repaired.
The exact amounts you receive in insurance payouts varies based on whether your policy is an actual cash value policy or replacement cost policy. 
For cash value policies, individuals only receive payments based on the most recently appraised value of their property and personal item minus depreciation. While this offers less money to a homeowner, sometimes it is the only coverage available to the homeowner. 
Inversely, replacement cost policies cover the estimated replacement cost to rebuild your home and replace all of your personal items, which makes the premiums more expensive and the insurance company more selective when providing policies. 
Wildfire Insurance for Condos And Other Specialty Properties
While most standard homeowners policies do cover wildfires, there are some slight exceptions that apply to some homeowners or renters. For example, if you live in a condominium or townhouse, your condo insurance policy typically only covers fire damage within the "inside walls" of your unit, including your personal possessions. Other parts of the dwelling, like the exterior walls and the roof, fall under the master policy held by the homeowner's association or community's master policy. 
Similarly, if you rent the home you live in, your renters insurance will cover all of your personal belongings and any additional living expenses incurred while you are displaced due to the fire damage. Renters insurance policies do not include any type of dwelling coverage since this is usually handled by the property owner or property management company you rent from. 
Getting Coverage In High-Risk Areas
Unfortunately, individuals who live in high-risk areas for wildfires may have a hard time finding an insurance company who is willing to provide wildfire insurance at an affordable rate. Some insurance providers will charge higher-than-average premiums or increase deductibles in an effort to save themselves money because of the higher probability of wildfire damage. In fact, some companies will even refuse to offer insurance policies for homes in certain parts of California due to the increased risk of wildfires that may result in a total loss of your home.
Often, individuals in California who try to obtain wildfire area home insurance are faced with several challenges. For example, they may find that they can only obtain policies that provide actual cash value payouts, Actual cash value is the value of the house minus depreciation (The
age of the house) This will result in a lower payout than replacement cost.
Furthermore, because of the excessive number of wildfires throughout California in recent years, many insurance companies have resorted to voiding policies or issuing non-renewal notices to homeowners who they currently work with. This can make it difficult for California residents to find wildfire area home insurance. 
However, anyone looking for California wildfire insurance coverage isn't completely out of luck. They may just need a special policy or the right insurance company who is willing to work with them.
How Insurance Companies Determine Rates for Wildfire Insurance
Homeowners insurance eligibility and rates are determined using a variety of factors. However, most companies use Public Protection Classes to calculate your home's perceived risk and, based on that, determine your insurance rates.
In terms of fire risk, insurance companies will look at the perceived risk based on your geographic location, the location and staffing for your local fire department, the water supply in your area, and any fire reduction measures your local community is taking to reduce your home's fire risk. The rating system uses a 10 point scale, with 1 being the lowest risk and 10 being the highest.
Typically, homeowners whose PPC rating is above an 8 will have the most difficulty obtaining coverage. However, the higher the number, the more likely you are to sustain fire damage for a longer period of time due to the lack of access to resources to mitigate the fire.
Things You Can Do To Reduce Your Risk For Fire
Although wildfires often start far away from a home, there are things homeowners can do to lower their wildfire risk and, therefore increase the chances of your house surviving a fire.
If you'd like to reduce your home's risk of wildfire damage, you can do the following:
Remove dead vegetation on your property, especially anything near your home

Prune away branches and other vegetation that extends over your roof

Clear out your gutters on a regular basis

Clean debris off your roof regularly

Use noncombustible building products, such as siding and shingles

Make sure there's at least six inches of clearance between the ground and your siding

Having a hose that is long enough to reach areas that may experience small fires

Ember resistant Vents in the attics 

Enclosed Eaves 

Fire retardant paints (You can paint your house with paints that are more resistant to fires)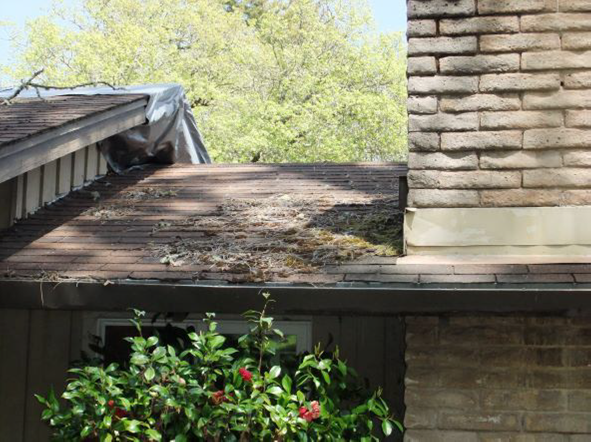 Do I Need Special Insurance for Wildfires?
If you live in a high-risk area for wildfires, chances are you'll need a special insurance policy with additional clauses and clearly stated wildfire coverage. While not every policy clearly defines this, two unique policies do: Dwelling Fire Form 1 Policy and Difference in Condition Policy.
Dwelling Fire Form 1 Policy (DP1)
Sometimes, an elaborate policy doesn't make the most financial sense for homeowners based on their individual situation. Instead, a property owner may opt for a Dwelling Fire Form 1, or DP1, plan. Alternatively, a DP1 policy may be the only option in high-risk fire zones.
If you live in close proximity to a high-risk fire zone, you may have limited options when it comes to homeowners or rental home coverage. That's when a DP1 policy comes in. These policies are bare bones and a la carte, meaning you pick and choose the exact coverages and coverage amounts for them. In other words, a DP1 plan only covers the actual cash value of damages, and only protects against specific perils stated in the policy.
Most of the time, DP1 policies do cover damage from fire, lightning, and smoke. Thanks to the California FAIR Plan, everyone can obtain a DP1 policy, even if no one else will provide coverage for their home. However, these plans are quite limited in terms of other coverage, and many do not include coverage for water damage caused by burst pipes or other water perils. They also must typically be paired with a Difference in Condition Policy (see below). This creates additional expenses for homeowners 
Difference in Condition Policy (DIC)
Difference in Condition policies are coverage expansions that provide a homeowner with additional coverages that aren't included within policies like DP1. DIC plans are offered in conjunction with a DP1 policy (Like California Fair Plan) The two policies combined offer coverage very similar to a standard HO3. You do need the Fair Plan Policy to be able to obtain a DIC policy.
DIC policies are great add-ons that can help fill in the gaps between other types of wildfire insurance and traditional homeowners policies. They will usually include coverage for water damage caused by sudden and accidental discharge of Water, Theft, Liability, all of which DP1 policies do not typically include. This combination of policy CA Fair Plan + DIC is the way to get a more normal coverage on your house in high fire zones.
Difference in Condition policies are typically fluid plans that can be customized to meet an individual homeowner's needs. This makes them ideal for individuals who may need unique wildfire insurance needs based on their geographic location or their home's unique structure. 
Who Will Cover Home Insurance in a Wildfire Area?
If you live in a high-risk area in California, you may feel like it's impossible to find a company willing to provide you with wildfire area home insurance. However, no home is impossible to insure, despite what some companies may tell you. In fact, there are several options available to you, regardless of your determined wildfire risk.
California FAIR Plan
Most states offer a Fair Access to Insurance Requirements Plan, or FAIR Plan for short. Unfortunately, these policies often provide minimal coverage and cost more. Therefore, these specialty policies are usually a last resort for homeowners who can't obtain wildfire insurance through traditional means due to their assessed risk. 
The California FAIR Plan offers policies that are specifically designed to provide basic wildfire insurance for California residents who cannot obtain coverage anywhere else. These plans typically only cover the estimated cash value of your home, and would not provide coverage for the replacement costs associated with your home or the personal items inside of it. However, these policies can be a temporary starting point for individuals who need homeowners insurance. Additionally, you can add supplemental coverage to your California FAIR Plan policy for flood or earthquake coverage if needed.
E&S Lines
Sometimes, even if traditional homeowners insurance options won't work for you, policies through an excess and surplus lines insurer may work. E&S insurance policies will provide coverage for homes and other structures even when other insurance companies deem the risk too high. Unfortunately, these high risk policies often come at a high premium, which makes them most suitable for individuals with high-value homes in areas that are considered high-risk for wildfires.
Premium Insurance Providers
If you previously had homeowners insurance but the company did not renew your policy due to the increased risk of wildfires in your area, you may be able to obtain a policy through premium carriers. Although these companies often charge higher-than-average premiums for wildfire area home insurance, they may be a good option for you, especially if your house is a larger, high value home.
With the considerably higher premiums, you do receive some perks by going through these premier insurance companies. In fact, they often offer private firefighter services and wildfire mitigation offerings. These perks can help lower your home's risk, therefore giving you a bit more peace of mind.
Let Your Good Insurance Agency Help You Out
Based right in your backyard in San Diego, Your Good Insurance Agency has been helping people find high-quality homeowners insurance at reasonable rates since 2008. We have connections with over 30 carriers and will work diligently to find you the best rates and coverage options even if you live in an area that is high-risk for wildfires. 
Your Good Insurance Agency specializes in personal lines insurance for homes and automobiles, and we offer both DP1 and DIC policies alongside other unique offerings for California residents. Feel free to give us a call or use our online quote form to receive a free, no obligation estimate!
As a broker we will price this with up to 30 carriers to get you the absolute best price.
About Your Good Insurance Agency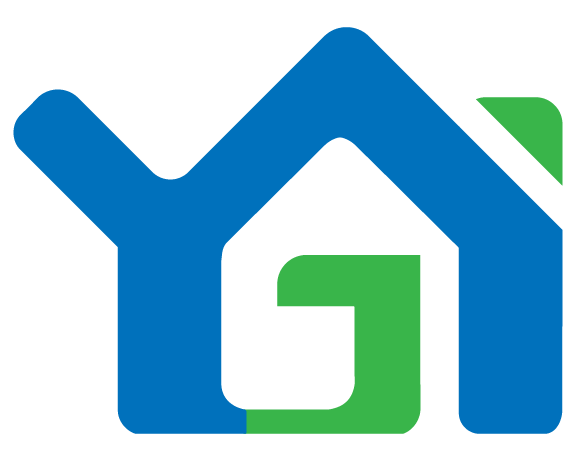 Based in San Diego, California, Your Good Insurance Agency was started in 2008 with the goal of helping people find high quality insurance at a reasonable price.
We work with over 30 carriers to help you get the best rate with good coverage options. We specializes in personal lines insurance with an emphasis on homes, dwellings (rental properties), and autos. We also help investors with property flip Insurance.
Most of our clientele resides in California however we are also licensed in Utah, Nevada, & Arizona.