Mobile and manufactured homes have provided affordable housing to hundreds of thousands of Americans since they first launched in the early 1900s. However, one issue many manufactured homeowners face is finding quality homeowner's insurance for their residences. This is because manufactured homes often come with some increased risk factors that make the likelihood you'll need to file a claim much higher. 
Whether you are purchasing your first manufactured home or simply shopping around to find a more affordable policy, understanding the ins and outs of mobile home coverage and what's needed to obtain quotes will help make your experience easy and stress-free. 
What Is Mobile and Manufactured Home Insurance?
The terms mobile home and manufactured home are used interchangeably for any factory-built dwelling using steel I-beams or a similar framing. These homes are typically delivered to their final destination via semi-truck and may or may not be fixed to a permanent foundation. 
Because of the way in which these homes are constructed and planted, they are naturally more susceptible to certain weather conditions. For this reason, most insurance providers offer unique homeowners policies that account for the differences in dwelling construction and durability of manufactured homes.
Although mobile and manufactured homes require different policies than traditional homeowners insurance, the two policies are very similar. However, these policies often cost more because of the increased risk associated with pre-fabricated homes.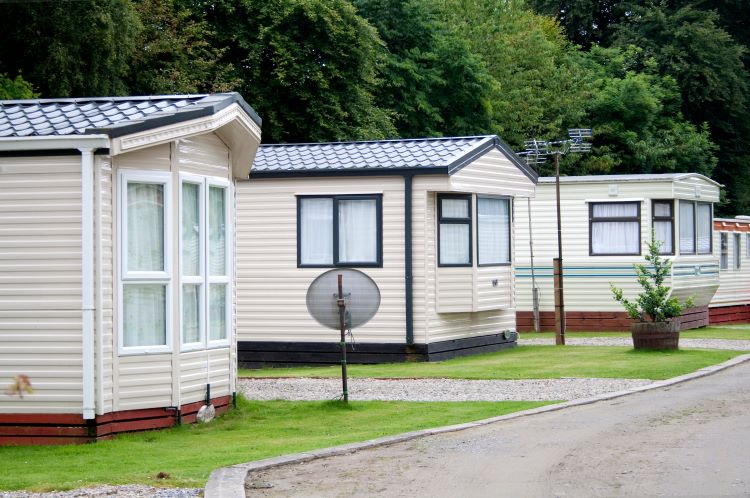 What is Included in Manufactured Home Insurance?
Insurance for mobile and manufactured houses provides dwelling coverage for your home, even though it isn't constructed like other homes. This means any damage the physical structure of your manufactured home sustains because of fire, rain, wind, rain, hail, lightning, or vandalism is covered. This coverage is also extended to steps, decks, or porches attached to your home (be sure to check the exact coverages on your specific insurance policy to verify).
Also, just like other homeowners' policies, manufactured home insurance includes personal item coverage for any possessions within the home. This coverage usually has maximum limits, but most homeowners find it to be enough. If you own high-end items like musical instruments or expensive jewelry, you should look at additional coverage options for these items.
Finally, mobile home insurance includes liability coverage. Liability insurance provides medical coverage if a guest sustains an injury in your home or on your property. It can also cover any associated property damage and legal fees. Although it may sound unnecessary, liability coverage can save you a lot of money if anything ever happens to a guest or their property while visiting you.
What Makes Mobile and Manufactured Home Insurance Different From Other Homeowners Policies?
Unfortunately, mobile and manufactured homes carry additional risks due to their construction. They are not as durable as traditionally-built houses, leaving them vulnerable to certain natural disasters. For this reason, most manufactured homes are not covered in the event of inevitable wind storms like tornadoes and hurricanes. They also don't typically include coverage for flooding or mold development. 
Also, manufactured home insurance rates can vary based on the home's age, the manufacturer, and its location. Although some of these same factors impact traditional homeowners' policy fees, it can sometimes be more extreme with mobile home coverage. In some cases, it can even make or break your ability to obtain coverage with stricter carriers.
What Do I Need to Get a Manufactured Home Insurance?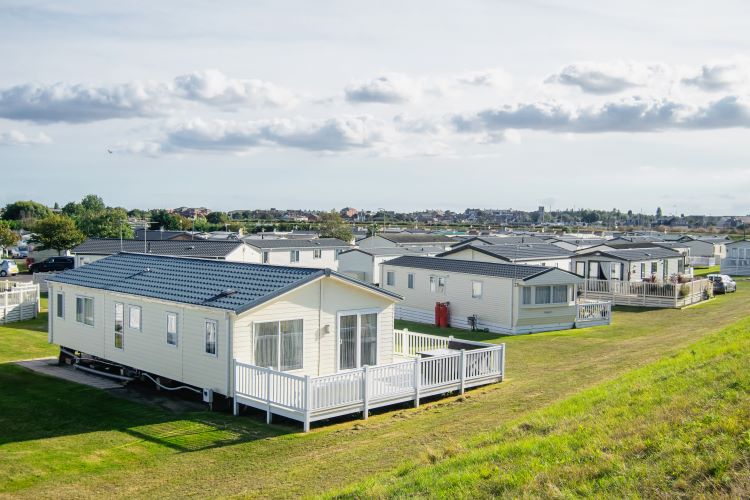 Obtaining insurance for your manufactured home can be a time-consuming process. Many major insurance providers won't even offer online quotes for this type of insurance because of the liability risk on their end. 
At a minimum, you will need to provide any insurance company with your home's model information, HUD number, and the year it was manufactured to obtain coverage. What's more, there are unique requirements based on the house's location and age, and you may need to provide additional information to the underwriters before they cover your manufactured home.
Homes in Mobile Parks
If you live in a mobile home park, it may be harder to obtain manufactured home insurance. These homes often come with higher-than-average risks since mobile homes are usually in a close proximity to each other with minimal open land separating each dwelling. 
In addition to the previously-mentioned information needed to obtain a policy, you may be asked to invest in additional security measures to protect your manufactured home, such as a fire extinguisher, burglar alarms, or other safety features. 
If any outbuildings need coverage, you may need to provide information like a deed or property map that shows the land you own versus what is considered public property that is owned by the mobile home park owner. Also, if you own the entire mobile park and rent out units, you may need to seek out specific landlord coverage for your manufactured home.
In terms of what would insurance cost on a manufactured home in a mobile home park, this can vary based on the proximity of homes to each other, the park's wildfire risk, and other safety measures like the availability of fire hydrants and how far the park is from a local fire department.
Homes Built on Lots
In some ways, insuring a manufactured home built on an independent lot is actually easier than insuring one in a mobile home park. To begin the process, you'll just need to provide the home's model information, HUD number, and manufacturer year. 
You'll also need to provide the address, as this will help underwriters determine the claim risk for your manufactured home. Depending on where your home is located, you may need to satisfy additional requirements before a company covers your property. 
For example, homes on large, rural lots may be harder to insure because of the increased fire risk. If you are more than a certain number of miles from a fire station, you could be denied coverage because of the increased fire risk mobile homes pose, even if you don't live in a wildfire zone. However, there may also be things you can do to decrease that risk and satisfy the policy needs.
Similarly, if you live in an area with higher crime levels, you may need to satisfy additional security requirements for your manufactured home to be covered since they aren't typically as secure as traditionally built homes. You may need a security alarm, additional deadbolts or window locks, and other safety enhancements.
Older Mobile Homes
People frequently ask, "Who will give me homeowners insurance on a 1978 manufactured home?" because many well-known providers don't cover older mobile homes. This is because the building standards changed during the late 1970s and early 1980s, meaning newer manufactured homes meet stricter build and safety requirements than older homes.
Since all insurance companies will want to see the year of manufacture on your mobile home, there's no way around this issue. In these cases, it's best to work with an independent agent like Your Good Insurance Agency so they can help you find the best options for your home. Sometimes regional companies are more willing to insure these older mobile homes than national chains.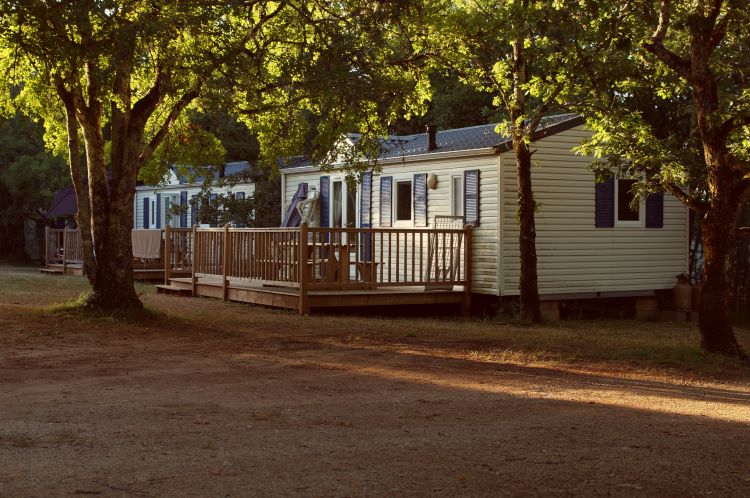 Mobile Homes in Wildfire Zones
Because of their construction quality, manufactured homes are often at an even higher risk for fire damage than other houses. This makes it more expensive to insure them. However, if you live in a wildfire zone, you may find it difficult to even obtain coverage at all, even if you have all of the required information about your home.
Luckily, manufactured homes are eligible for CA FAIR Plan policies if they are located within a recognized wildfire zone. 
To see if you qualify for a CA Fair Plan, you can first use the state fire marshal's website to see where your address falls on the state's wildfire risk scale. Then, you can contact us to go through the application process for a CA Fair Plan.
Unfortunately, CA Fair Plan policies only cover named perils written into the plan. These named perils related to fire include: wildfires, smoke damage, lightning, and internal explosions. However, you can also add a Difference in Conditions (DIC) policy to your CA Fair Plan insurance to extend coverage beyond wildfire damage. With a DIC plan, you receive coverage for other perils included in traditional homeowners policies, like wind, hail, or burglary.
Manufactured Homes as Rental Property
Many people buy manufactured homes to use as a secondary income source. This is especially popular in tourist towns where travelers frequently use Airbnb or similar apps to find a rental for the week. 
If you are using your manufactured home as rental property like that, you'll need to get a vacation rental policy instead of traditional manufactured home insurance. Because of the increased risk manufactured homes carry, you may need to jump through some additional hoops in terms of security and home protection, but you can definitely get coverage.
Let Your Good Insurance Agency Help You With Your Manufactured Home Insurance Quote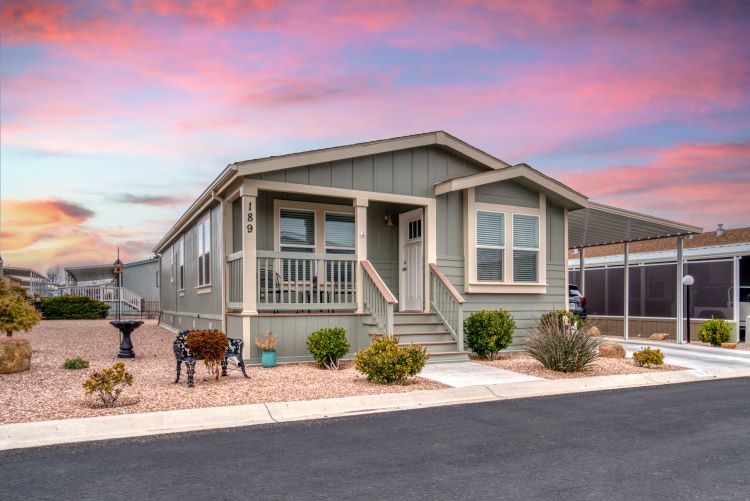 If you are looking for quality manufactured home insurance near me, look no further than Your Good Insurance Agency. Even if you're finding it difficult to obtain coverage with other providers, chances are we can find a policy that works for your manufactured home regardless of its location, age, and proximity to wildfire zones. 
When you contact Your Good Insurance Agency for a manufactured home insurance quote, we will compare standard manufactured home policies to see what we can get you. Even if other insurance carriers have turned you away, we can help you out.
If a standard manufactured home policy won't work due to your home's proximity to wildfire zones, we will look for a CA Fair Policy and DIC combo that meets your needs. We will also let you know what enhancements you can make to your home to lower its risk and save on insurance.
We can also help you obtain landlord or rental property coverage if needed. We have a variety of resources to pull from so that we can match the best policy to your needs.
No matter where your mobile home is located or what you use it for, Your Good Insurnace Agency is here and ready to help you find affordable insurance that checks all the boxes you need for quality coverage.
Frequently Asked Questions
Is mobile home insurance required?
Mobile home insurance isn't legally required. However, most mortgage brokers will require you to get a policy as a part of your approval process. Also, manufactured home insurance provides peace of mind in the event of a catastrophic event because it guarantees you'll receive at least some compensation for losses and damage.
Where can I purchase manufactured home insurance?
Many insurance providers offer manufactured home insurance policies. However, since mobile and manufactured home premiums are often higher than traditional homeowners policies, it's always a good idea to shop around and compare rates before committing to a specific provider.
Does my mobile home policy cover the house during transport?
Unfortunately, most manufactured home insurance policies do not cover the home during transport. They cover the home once it's placed in its permanent location.
How much is manufactured home insurance?
The cost of manufactured home insurance can vary based on numerous factors, including the size of the home, where it is located, and other risk factors. However, most mobile home owners pay between $600 and $1200 annually, according to multiple sources.
Who has the best manufactured home insurance?
There isn't a single company that offers the best mobile home insurance because each home is unique. For this reason, we recommend shopping around or letting Your Good Insurance Agency do the shopping for you and comparing rates across our network of 30 insurance companies.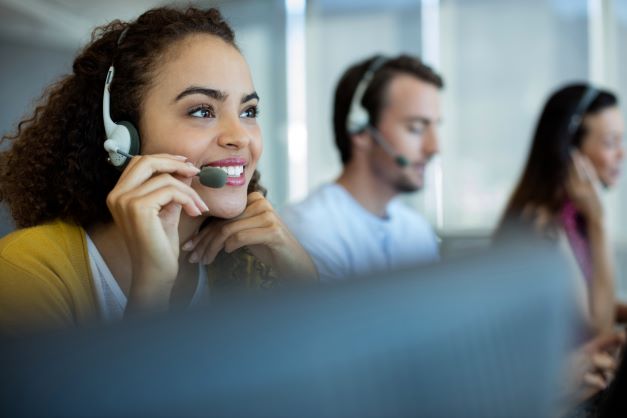 As a broker we will price this with up to 30 carriers to get you the absolute best price.
About Your Good Insurance Agency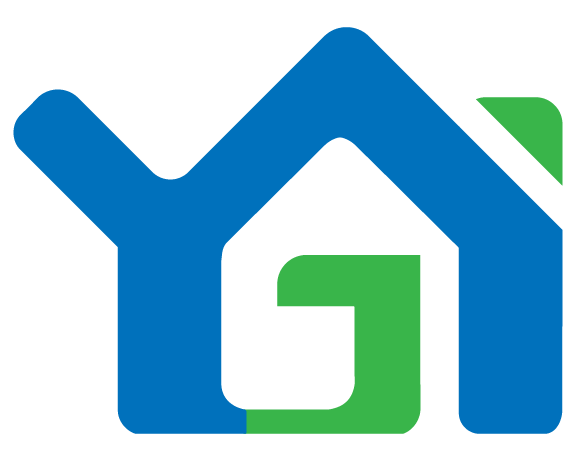 Based in San Diego, California, Your Good Insurance Agency was started in 2008 with the goal of helping people find high quality insurance at a reasonable price.
We work with over 30 carriers to help you get the best rate with good coverage options. We specializes in personal lines insurance with an emphasis on homes, dwellings (rental properties), and autos. We also help investors with property flip Insurance.
Most of our clientele resides in California however we are also licensed in Utah, Nevada, & Arizona.
Receive updates about new blog posts, industry news, discounts, & more.