Vacation Rental Insurance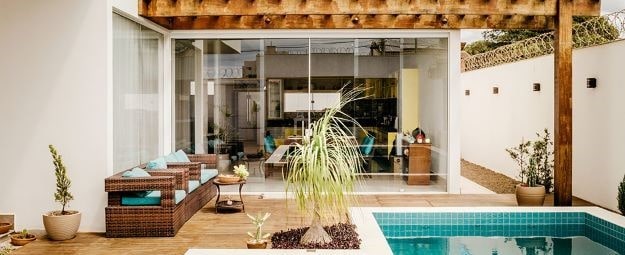 Have a vacation home and want to make sure that you have the right kind of insurance for your property?
Well chances are if you have your insurance with a standard carrier you don't have the right insurance for a Vacation Rental. We have set up a special appointment with a carrier who writes a lot of this insurance.
Standard homeowners insurance or a DP3 policy is not designed for vacation rentals. As a matter of fact if the insurance company knows that is what you are doing chances are they might issue and immediate cancellation. This is a specialty kind of insurance and there are only a few carriers who write it.
We happen to be set up with 2 of the very few carriers who do. So if you want to properly protect your vacation home give us a call and we can work up a quote for you. 
Fill out this form and we will respond to you within 1 business day.
Typical Vacation Rental Insurance Coverages Include
A typical policy covers the cost to rebuild or repair damage to your home and any permanent structures on your property caused by:
Fire
Wind
Hail
Water damage ( unless excluded by your policy )
Protects belongings that were damaged or stolen in a covered loss such as:
Furniture
Appliances
Clothing
Electronics
Tolls
For more expensive items, such as jewelry, art and collectibles, you may need to add additional coverage.
Often referred to as "slip & fall insurance" meaning that if you or a family member is found liable for someone else's injury or damage on your property the policy will cover the cost of defending you in court. If the claim is covered it will also pay for any damages (up to the covered limit) that are awarded.