At first glance, it can seem that your dwelling coverage and your home's value go hand in hand. But that's not always the case. One of the most common questions we get as insurance agents from our clients is, "Why is my dwelling coverage so high?". This question, and frankly sometimes alarm, is totally understandable. However, you should know there are a few factors that make up your dwelling coverage. Plus, some other coverages are hinged on that value, which you may not have known about. But first, let's talk about what dwelling coverage is. 
You may have bought your home for one value, and now insurance says something else. Insurance calculates home values differently than the real estate market. Although, even with their tried and true processes, they sometimes get it wrong. They may have your dwelling amount set too high or too low. You want to keep an eye on the amount you have set for your dwelling coverage on your homeowner's policy. It's the main entree of your policy de jour. 
Homeowners insurance dwelling coverage is the amount it costs to rebuild your home in the event of a disaster. Learn how it's calculated, how much you need, & when to talk to your insurance agent.
Dwelling Coverage vs. Market Value
The first thing we try to get our clients to understand is that your dwelling coverage is not necessarily the market value of your home. Sure sounds confusing, but when you get into how dwelling coverage is you will see the difference. 
When thinking of dwelling coverage, think of it as just one piece of your homeowner's insurance puzzle. It is the most crucial piece of the puzzle because it covers the actual structure. When looking at your insurance policy, it is listed first of all your policy limits, called your Coverage A amount.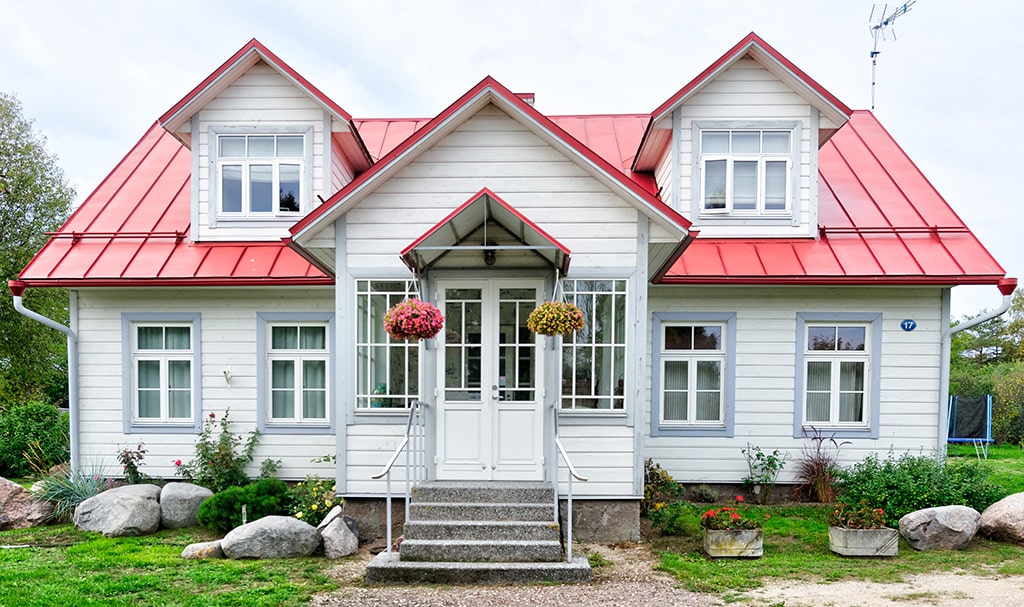 The difference between the dwelling amount on your insurance and a sales price is how these values are determined.
Market value is typically what a buyer would pay for your home, usually factored by what other homes in your area are selling for. Market value also includes the land your home is built on. Dwelling coverage does not. 


Dwelling Coverage

is determined by a replacement cost estimator or other replacement cost questionnaires to help determine your dwelling limit on your homeowner's policy. 
Your mortgage company requires you to carry at least the amount you borrow when you have a home loan. Keep in mind that if the amount you borrowed to purchase your home is less than the value of the home, insurance requires you to carry the value of the home. However, when your agent provides a home cost estimator (HCE) the amount of coverage you need will be determined by the HCE which could differ from the amount of the loan. 
So, What is Dwelling Coverage? 
Dwelling coverage is the amount of money that insurance will pay out to rebuild the physical structure of your home (after your deductible is met), the outer shell if you will if a covered loss occurs. Coverage for attached structures is also under this limit. For example, an attached garage may be covered under your Coverage A limit. You'll find coverage for unattached structures like fences under Coverage B or other structures. All your belongings are covered under a separate limit, personal property, or Coverage C. Remember homeowner's policies do not provide coverage for wear and tear of systems in your home, you will want a home warranty coverage for that. 
What are some commonly covered losses?
Most standard California homeowner insurance policies cover specific hazards or perils. Those perils include:
Fire or lightning

Windstorm or hail

Explosion

Riot or civil commotion

Aircraft

Vehicles

Smoke

Vandalism & malicious mischief

Theft

Volcanic eruption

Falling objects

Weight of ice, snow, sleet

Sudden & accidental water damage

Breakage of glass
Of course, you want to make sure you have enough money if any of the above happens to you to repair or replace your home. Insurance does put a cap on how much payment you will receive to repair damage or replace your home —this is where the limit listed for your dwelling coverage is super important. But not the only reason, remember we mentioned other limits are hinged on the dwelling limit?  If you look at your policy it shows the following:
Coverage A: Dwelling 
Coverage B: Other Structures 
Coverage C: Personal Property 
Coverage D: Loss of Use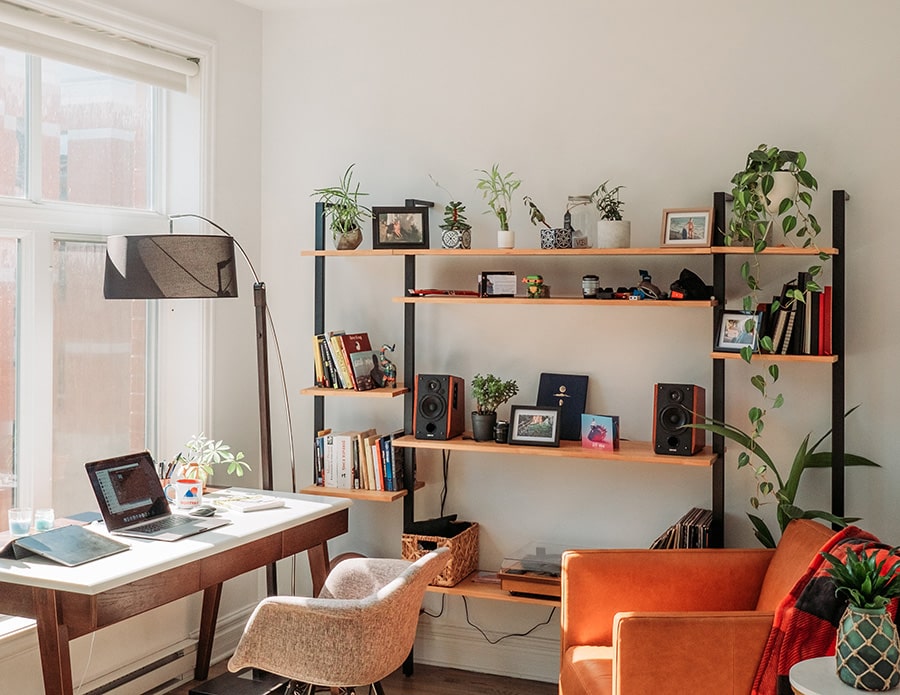 Personal Property
The limit you choose for coverage A often determines other limits, such as personal property coverage (this is your stuff). This limit is factored in as a percentage of your total dwelling coverage. Once it is determined that the loss you suffered is a covered peril, like a fire.
Loss of Use & Other Structures
So let's say your home, unfortunately, burns to the ground. You would need another place to stay while looking for a new home. Your policy provides loss of use coverage. This is intended to help you pay for accommodations during your search for a new home. This amount is hinged on the dwelling coverage amount.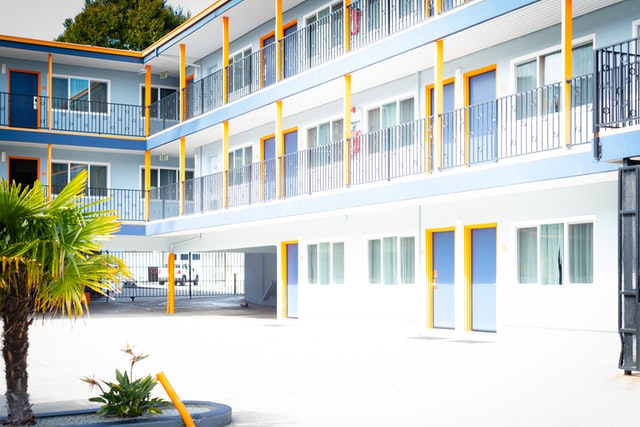 Loss of use often allows a limit of 20 percent of the dwelling limit (consult your policy for the actual amount of coverage), and other structures are 10 percent of that amount. For instance, your dwelling coverage limit is $450,000, and the coverage for contents or personal property is 50 percent of your dwelling limit. So your coverage for personal property would be $250,000, loss of use would be $90,000, and other structures would be $45,000. These amounts can vary by carrier; they are for illustrative purposes only.
Now you know what the dwelling amount represents, the question becomes, "How much dwelling coverage do I need?" Well, that depends on the style of your house, what it is constructed of, any upgrades or renovations, and how old the home is. 
How to Calculate Dwelling Coverage Amount 
When selecting your homeowner's insurance policy limits, the biggest question is, "how much will it cost to rebuild my home after a catastrophe?" This includes construction costs like labor wages and actual materials. If you aren't a contractor and have no clue what those costs are or where to start looking, you aren't alone. We can help! Our insurance experts can walk you through calculating your home's insured value. Remember, you are the one who determines how much coverage you have as long as it meets the minimum of the home cost estimate (HCE).
Insurance companies use the cost to rebuild with today's construction costs – material and labor to determine the replacement cost or how much you will be paid after a covered loss. 
What is replacement cost? 
Replacement cost is the value insurers place on your home and how much your homeowner's policy will pay (after the deductible is met) to replace or repair damage to your home without deducting for depreciation. Multiple factors go into your homes replacement value; these are some of them:
Square footage

Age of your home

Framework

Countertops

Cabinets 

Rooftops

Plumbing

And so much more. 
This can get tricky fast, but most insurance carriers use or offer a replacement cost estimator to simplify this process. 
What is a Replacement Cost Estimator? 
A replacement cost estimator is a "plug and play" tool where you enter information about your home. As you do, it calculates the replacement cost for you. Generally, these tools will ask things like, are your cabinets builders grade or custom? Type of flooring, carpet, or hardwood? Fixtures builder grade or custom. You get the picture. Aside from the age of your home, any upgrades or renovations are key to determining replacement costs.
It's important to answer these honestly and to the best of your ability. Saying you have something you don't or not saying you have something to save money on insurance premiums could cost you more than you bargained for. The insurance may enforce a penalty at claim time if you are not insuring your home at its estimated value.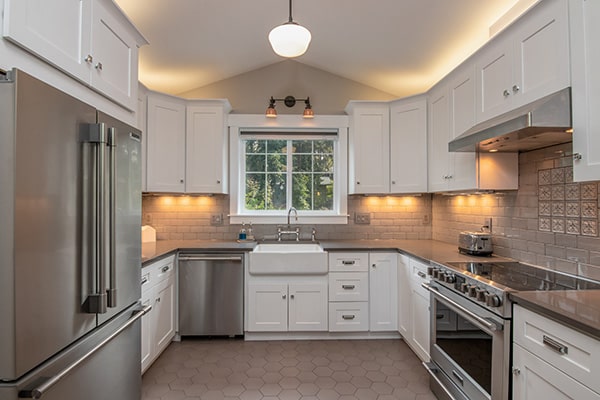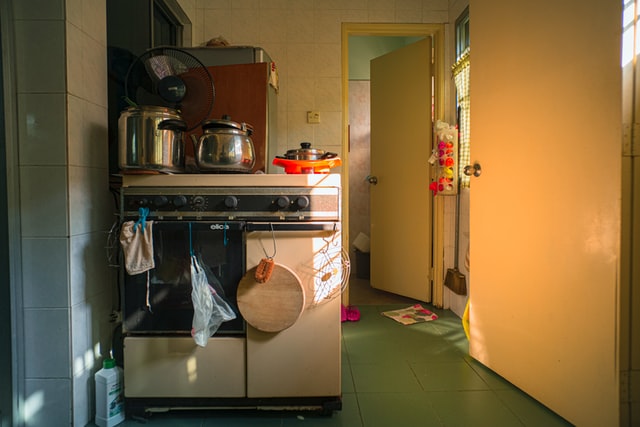 Custom Kitchen vs Builders Grade Kitchen
If you feel your replacement cost is set too high or too low, call, and we can discuss. At the end of the day, the amount of coverage is up to you, and we can find a rate that makes sense for you that fits within carrier guidelines.
Why Replacement Cost is Important
As you can see, getting the dwelling coverage as close to accurate as possible is pretty important. Still, it's not just to prevent coverage issues. Another reason homeowners insurance calculators are so helpful is that they help you avoid overpaying premiums for your homeowner's insurance. Taking advantage of replacement cost estimators allows you to insure your home correctly. You are paying for the actual coverage you need, no more, no less. Speaking of less. It's essential to remember that not having enough coverage can also present a problem. 
If you insure your home for less than it should be protected for, you could be penalized at claim time. Insurance companies could assess what is known as a coinsurance penalty. This means you will have to pay your deductible, plus you will also have to pay the penalty before insurance kicks in their amount. 
Let's look at a coinsurance penalty example. Your homeowners' policy has an 80% coinsurance clause. No, it's not part of the Santa Claus. It means you must insure your home for at least 80% of its replacement cost value. But no clause is going to stop. You decided to save money when you took the policy out and only insured it for 60% of the replacement cost. Instead, you are on the naughty list, and you will be assessed a penalty. The amount you have to pay is based on the difference between what you insured it for and what you should have insured it for. This means that you now have this penalty to pay before insurance pays in addition to your deductible. A home insurance calculator helps you avoid that penalty by determining an accurate replacement cost value. 
Understanding Extended Dwelling Coverage
On a final note, one more reason for accurate limits is extended dwelling coverage. You insure your home correctly, but it turns out to be worth more than you previously estimated at claim time. Not to worry. Many insurers offer a policy endorsement called extended replacement cost that adds extended dwelling coverage to your homeowner's policy. This enhancement allows your insurer to pay for rebuilding your home to its former condition even if the cost exceeds your dwelling coverage policy limits. Of course, this coverage has to be added before any covered claims. 
Insurance carriers may allow you to extend your policy's Coverage A limit in increments from 20% to 50% for an additional premium. This provides an extra "padding" of coverage if the home costs more to rebuild than $200,000 – this coverage is for what is called "Surge Demand". For example, if you have $200,000 in dwelling coverage & the policy provides extended dwelling coverage of an extra 25%, the maximum amount the insurance company will payout in the event of a total loss is $250,000. Want to add extended dwelling coverage to your policy? Give us a call! 
Final Thoughts 
We know this was a lot to digest, but we can't stress enough that setting the right amount for your dwelling coverage is so important. Your home is where life takes place, from morning breakfasts to cozy nights on the couch. Be sure that all that makes up that life is adequately protected. 
Here's a quick recap:
An accurate Coverage A limit keeps your insurance costs in check- no overpaying for what you don't need. This is where a replacement cost estimator is handy. 

Insuring to value is an integral part of your policy agreement.

Dwelling coverage affects all of the other limits on your policy. 

To purchase extended dwelling coverage, you must insure your home for the proper value. 
If you aren't sure about the replacement cost on your policy, or if your dwelling limit is too high, please give us a call today. We would be happy to go over your coverages and discuss them with you. 
There are many types of insurance policies out there, and they are as unique as the companies that offer them. Suppose you are a new homeowner and need coverage or just shopping around. In that case, these questions will help you find the best possible coverage. 
The type of claims, if any, you have had in your home.  

If I submit a new claim, will my premium go up when renewing the policy?

Does my credit history affect the cost of my premium?

What is covered by the policy? What is not? What are the coverage limits? 

How much coverage will I need for my stuff?

How much liability coverage do I need?

Do I need flood insurance or earthquake coverage as well? 
Your Good Insurance Agency was started in 2008 with the goal of helping people find high-quality insurance at a reasonable price.
We work with up to 30 carriers to help you get the best rate with good coverage options. We specialize in personal lines insurance, emphasizing on homeowners, dwellings (rental properties), and autos. We also help investors with property flip Insurance. We will work with you to ensure that your coverages are set to the right amount.
As a broker we will price this with up to 30 carriers to get you the absolute best price.
About Your Good Insurance Agency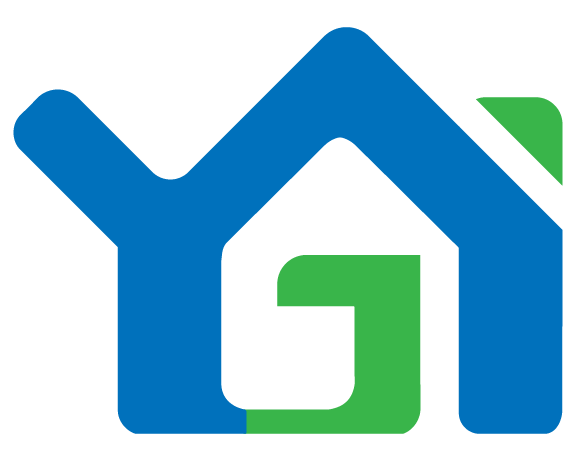 Based in San Diego, California, Your Good Insurance Agency was started in 2008 with the goal of helping people find high quality insurance at a reasonable price.
We work with over 30 carriers to help you get the best rate with good coverage options. We specializes in personal lines insurance with an emphasis on homes, dwellings (rental properties), and autos. We also help investors with property flip Insurance.
Most of our clientele resides in California however we are also licensed in Utah, Nevada, & Arizona.