Ramona Home Insurance
Near Brush & Wildfire Areas
Throughout Ramona, California in San Diego, there are several canyon areas in which homes are susceptible to brush fires. So you may be wondering, how do I get low cost homeowners insurance, even if I'm in a high brush risk area of Ramona? It may not feel like it, but you have options!
When you live in a wildfire risk area in Ramona we'll always check first with our standard insurance companies to see if you can get you a regular homeowners insurance policy, but sometimes that's not an option. 
This is when we'll look into getting you a CA Fair Plan policy which will cover you in the event of a wildfire.
As a broker we'll price this with up to 30 carriers to get you the absolute best price.
California Fair Plan policies are usually accompanied by a companion Difference in Conditions (DIC) policy. The DIC policy will cover your home for the rest of the usual perils (Liability, Theft, Sudden and Accidental Discharge of Water, etc). The two policies together make a comprehensive homeowners insurance policy.
If no insurance carrier will offer your home coverage because of wildfire/brush risk or you're being asked to pay $5,000+ for your policy it's time to speak to a wildfire insurance expert at Your Good Insurance Agency.
Fill out the form or call into the office to speak with one of our experts today. We're specialized at getting you the best rate possible when you live in a high brush zone or wildfire risk area in Ramona.
We always make sure we get you every discount we can for Ramona Discount home insurance 92065. Call Your Good Insurance at 800-889-9242 for more detailed information.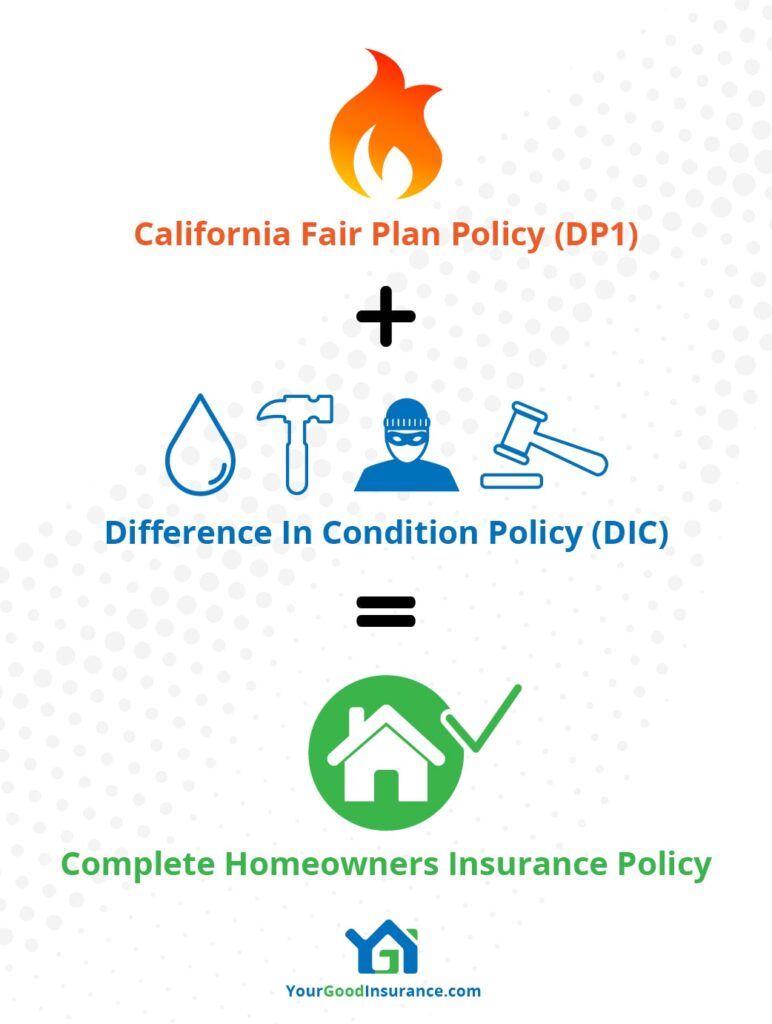 Refer to our map to determine if your home may fall into the category of being difficult to insure in Ramona due to its proximity to brush. All the areas highlighted in red are considered high brush zones.
Brush in Ramona refers to dry vegetation, plants, shrubs, trees, and vines which grow on rangeland, canyons, hills or mountains. These areas are susceptible to wildfires. Many insurance companies will not insure homes located in these areas which is when we'll need to price your home out with CA Fair Plan as mentioned above.
Discounts Available to Residents of Ramona
The following are some of the discounts we can add to your discount your homeowners' insurance policy: Ramona Homeowners Associations, Ramona Fire Alarms, Ramona Gated Communities, Ramona Retirement Communities and Ramona New Home Purchase
Ramona Fire Department
829 San Vincent Rd
Ramona, CA 92065
Phone: (760) 788-2250
Fax: (760) 788-6017
Most Recent San Diego County Fires
On October 14, 2010 the Juliet Fire at Camp Pendleton burned more than 4,000 acres and forced thousands of residents to be evacuated from their San Diego homes. Mandatory evacuations included neighborhoods on the east end of Sleeping Indian including Camino Baja Cerro, Hidden Valley, Indian Trail and Wilshire. San Diego officials utilized a reverse 911 telephone system to notify threatened areas. While no homes were burned, the fire was a reminder of how quickly a fire can spread and important brush fire insurance is for San Diego families.