You may be wondering, "How do I get low cost  Vista Flood Insurance??" Luckily, there are several ways that Your Good Insurance can help you reduce your rate on Vista Flood Insurance. We can effectively adjust your deductibles and the amount of coverage you are carrying on personal property. This can make a tremendous difference in helping you gain discounts on Flood Insurance.
Fill out this form and we will respond to you within 1 business day.
One of the biggest differences we can make is helping you gain an elevation certificate. By having the right elevation ranges, you can receive up to a 50%  discount on your flood insurance. That's right, up to a 50% discount on Vista Flood Insurance!
For example, we recently helped one of our clients bring their premium down from $1296 to $853, a 33% discount year after year on Flood Insurance. This was accomplished by revealing the correct elevation of our client's property to their insurance carrier. We can help with Vista Flood Insurance in the following zip codes 92081, 92083, 92084, and 92085.
Your Good Insurance also offers some of the best rates on the market for affordable Homeowners Insurance! The following are some of the discounts we can add to your homeowners Insurance Policy: Homeowners associations in Vista, Fire Alarms in Vista, Gated Communities in Vista, Retirement Communities in Vista, and New Home Purchases in Vista.
Contact Info and Recent Flood ActivityTo Access Vista Flood Control call (760) 726-1340 x 1373
Additionally, below is a Flood Map Generated off the FEMA Website: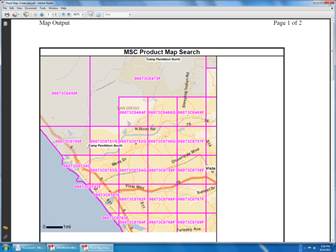 Recent Vista Floods On April of 2010, more than 1 million gallons of water flowed from a burst water main in a parking lot near West Vista Way at El Camino Real in Vista. As result, hundreds of businesses and homes in the Mira Costa College vicinity were left without service. Like most unexpected infrastructure related floods, they come unexpectedly and can cause irreversible damage. This is why flood insurance is so very important!